December is a good time to plant trees and shrubs—but postpone major pruning, especially of trees and shrubs that are cold-sensitive, to avoid encouraging new growth before a cold snap.
Have your cold-protection plan in place and watch weather reports. Be ready to cover tender plants with sheets and blankets if a freeze or frost warning is in place. Watering plants the day before a cold snap is also beneficial. Bring in orchids if temperatures drop below 40°F.
New plant growth slows down and some pests go dormant in the cooler months, but spider mites and thrips can still be a problem. Keep checking for pests regularly and apply horticultural oil or soap sprays as needed.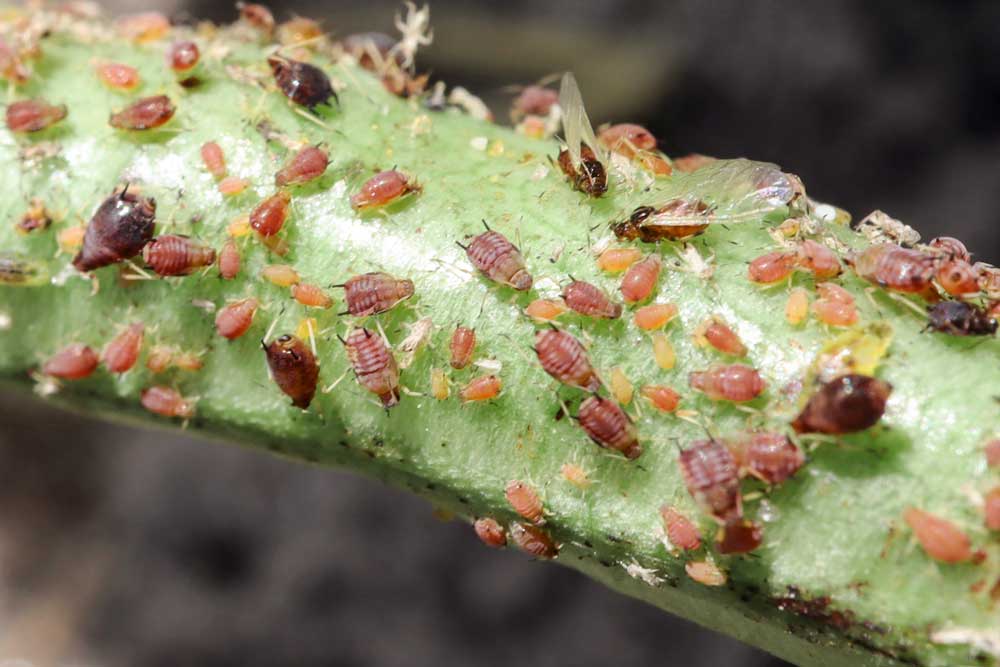 Citrus and vegetable plants love liquid seaweed—spray vegetable plants weekly and citrus trees monthly for added nutrients and disease prevention.
Clean birdbaths and prepare your feeders for the winter influx of feathered friends.
Flowers to plant in December include alyssum, delphinium, geraniums, ornamental cabbage and kale, petunias, pansies, snapdragons, and violas.
Vegetables and herbs to plant in December include arugula, beets, brussels sprouts, cabbage, carrots, cauliflower, celery, chives, cilantro, dill, fennel, lettuce, mustards, onions, oregano, parsley, peas, radishes, rosemary, sage, spinach, thyme, and turnips.
December spotlight
Be sure to let your citrus ripen on the tree before picking; unlike some other fruit, citrus does not improve in flavor after being picked. If your citrus was planted less than two years ago, encourage the tree's growth by removing most of the fruit as soon as it forms.