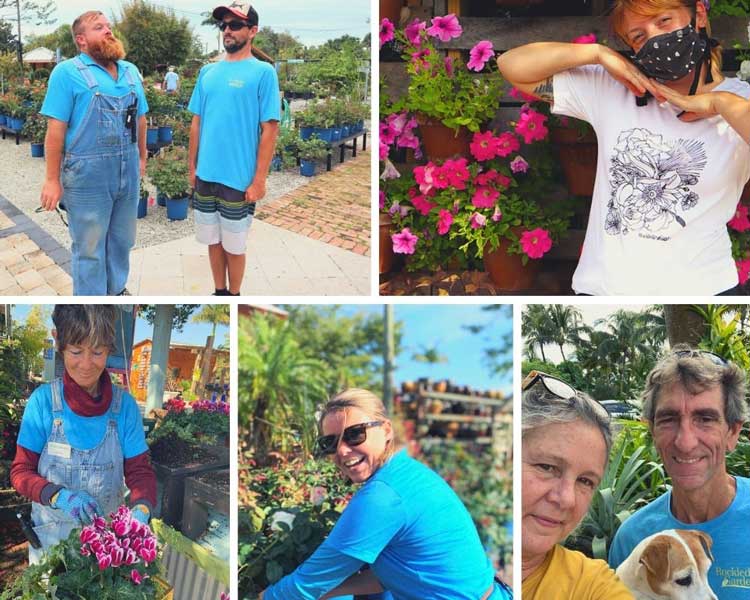 Rockledge Gardens is a place for connection, health, peace, fun, and a chance to make the world a more beautiful place!
That all starts with an incredible team.
At Rockledge Gardens we are motivated to become our best selves daily. We strive for compassionate candor and excellence. We value each team member for the human they are and work to develop each individual who works with us into capable and knowledgeable professionals with exciting opportunities including sponsorship to become a Florida Certified Horticultural Professional through FNGLA.
No plant knowledge necessary, only passion for all things green and growing, love for people, and willingness to learn (and get your hands dirty)! If this sounds like you, please fill our our online application below!