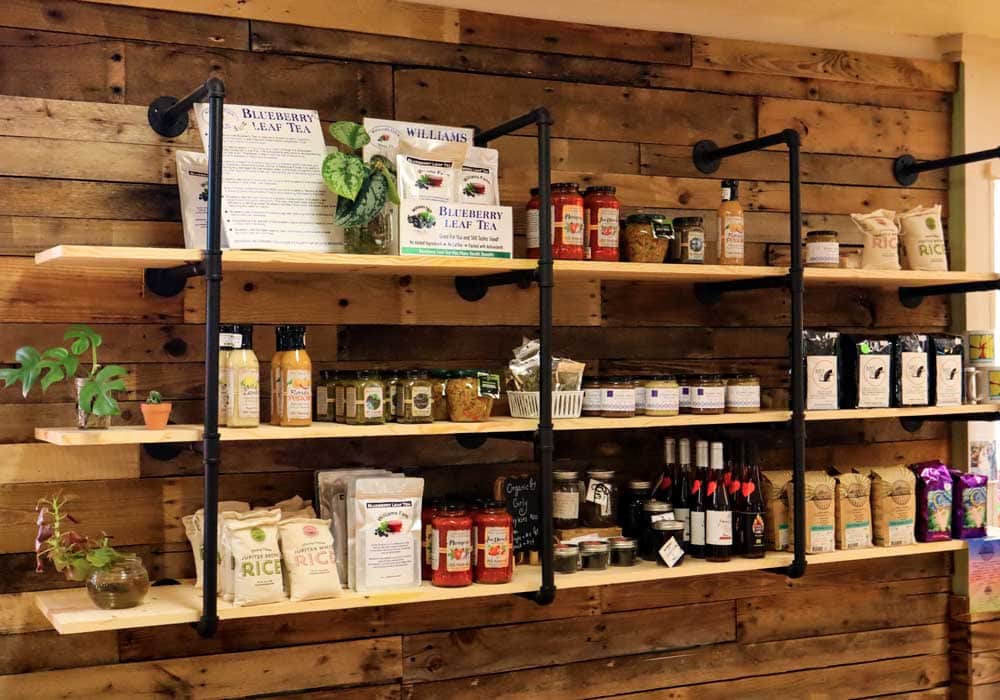 Aamama Baskets: Monica's beautiful baskets make great vegetable, fruit, and gift baskets. AND grab a bag of Monica's amazing chocolate disks created from cacao grown on their family's farm in Ecuador.
Andor Peppers: incredible hot sauces made from the Parnells' rare pepper garden and vinegars sourced by From Olives and Grapes
Barbara's Swiss Treats: (delicious imported cheese) Marinated cheese, gruyere, and more (limited supply available in the market fridge).
Bitchin' Bohemian Blends: Tasty spice blends, rubs, and salts.
Bolding Family Farm: Honey, jam, farm fresh eggs, pickles and more!
Cypress Table Provisions Kitchen: (now located in the market demo kitchen) unique approaches to Florida cuisine served Saturday and Sunday.
Diana's Handmade Stuff: (handcrafted fabric decor and kitchen items) FUN fabric animals, aprons, pot holders bowl coozies, and more! Whimsical and pretty masks as well.
Elru and Thorn: Sweet Rose makes beautiful, sustainable items.
Funky Chicken Farms: Suzanne's Bug Off natural repellent, scent pots, and soaps.
Niko's Market: Olives, olive oil, Greek peppers.
Organic Girly: Elderberry and herbal immune support in many shapes and sizes.
River Road Coffee and Popsicles: Delicious handmade popsicles.
Sandpiper Urban Farm: Microgreens. Loaded with flavor and nutrients: salad mix, spicy salad mix, radish, sunflower, broccoli, arugula, beet, and peas.
Set Adrift: Macrame and market bags by Susan. Macrame and crochet decor that compliment plants so beautifully. Pot huggers too!
Space Coast Spreads: Spreads, jams, and famous candied jalepeños!
Vital Silver Wellness: Immune support, soaps and lotions.
Wandering Witch: Soaps, scrubs, balms, candles, and jewelry.