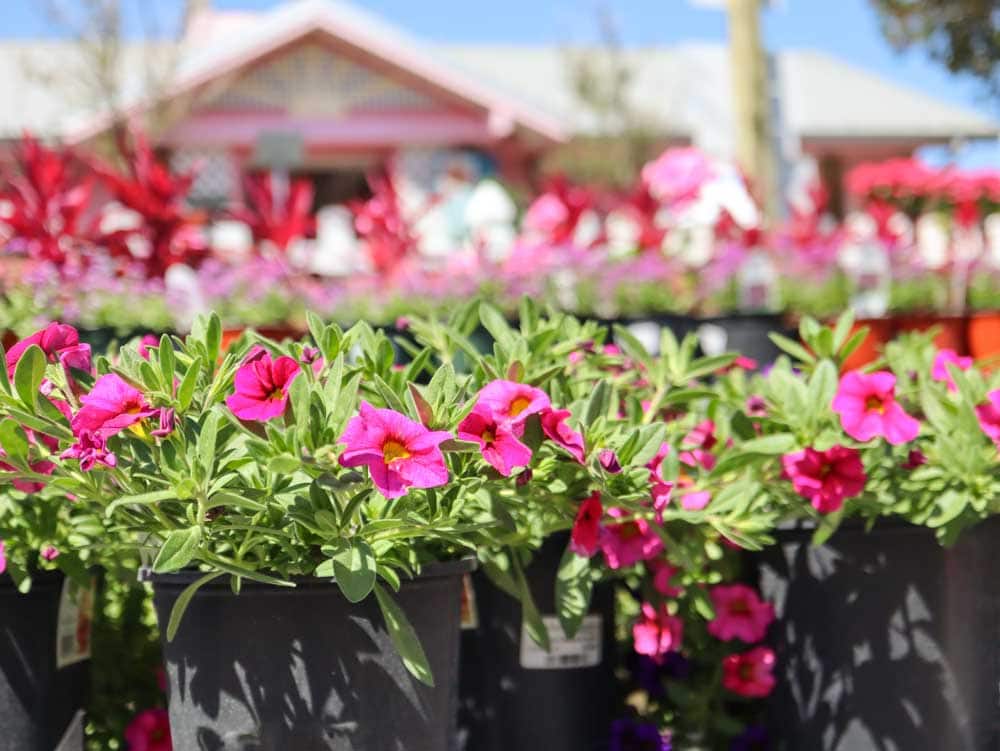 gardening tips
Each month we remind you what to do, what to plant, and how to enjoy your central east coast Florida garden…
what to do in your garden in April
Check your irrigation system. Make sure that "all systems are go" as the
sunny days get longer.
Clean sprinkler heads and adjust the range to make sure you are watering only your lawn and garden and not your driveway and street. If you water with well water, you might want to get your water tested (a free service at Rockledge Gardens), since salt content can change from time to time depending on rainfall.
Finally, be sure to set your system to run only twice per week and don't forget to turn the system off when we get a good rainfall. Our water is a precious commodity.
Consider planting groundcovers as an alternative to grass. There are
many options available; many groundcovers require less care, chemicals,
and water than turfgrasses do.
Mulch flower and shrub beds to help conserve water and to help deter
weed growth. Apply mulch 2 to 3 inches deep, and be sure to keep it away
from the base of the plant or tree.
Prune azaleas when blooms have expired. After pruning, fertilize with Holly
Tone.
Watch for thrips on your roses and gardenias. Thrips affect the buds of
these flowers in particular (and seem partial to light colors), causing
discoloration and bud drop. Thrips can be controlled with a natural pyrethrin
spray. Using insect trap cards can also be effective.
It's a great time to plant tropical fruit trees and citrus.
Butterflies are very active in the warmer season. Consider planting a butterfly garden this month. Remember—no pesticides!
Vegetables and herbs to plant now include: basil, beans, cantaloupe,
chives, cilantro, collards, corn, dill, lemon balm, marjoram, Mexican tarragon,
mint, okra, oregano, peppers, rosemary, sage, sweet potatoes, tomatoes,
thyme, and watermelon.
Celebrate Earth Day! Florida Earth Day is April 22. Why not plant a tree or plan a
garden party to honor Mother Earth?
Join us every Saturday in April from 10-1 to celebrate Earth Day with live music, events, food and more!
April spotlight
Annuals and perennials to plant now include: bush daisy, caladium, coleus,
cosmos, dahlia, dahlberg daisy, gaillardia, gazania, geraniums (above),
gerbera daisy, kalanchoe, lantana, lobelia, milkweed, pentas, portulaca,
purslane, salvia, torenia, verbena, vinca, wax begonias, and zinnias.