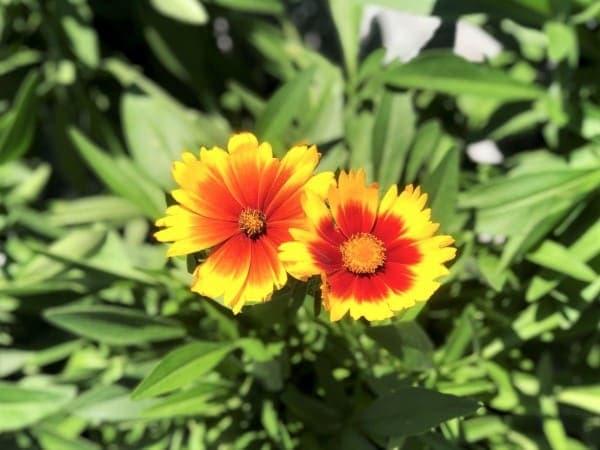 florida gardening tips
Each month we remind you what to do, what to plant, and how to enjoy your central east coast Florida garden…
what to do in your Florida garden in June
Be sure to check your irrigation and make sure that it's ready to run when we don't get regular rains. Remember—twice a week for 45 to 60 minutes is best for your plants, grass, and water conservation. And don't forget to shut off your irrigation system when it does rain. Know and heed the watering restrictions.
Also heed local fertilizer restrictions from June through September. Instead of using commercial fertilizers, create your own organic matter by composting your fruit and vegetable salvage, egg shells, coffee grinds, and yard trimmings. Compost creates long-term nutritional benefits to your lawn and garden.
Water early in the morning when possible; this is when plants and lawns absorb the most water. Bugs love this hot and humid weather, so be sure to walk through your garden regularly to check for insect and disease damage.
Remember, there are many beneficial insects, so be sure to know your insects before spraying. Use insecticidal soaps and horticultural oils whenever possible; they're safer for you and for the environment.
Thuricide and dipel are the best control for caterpillars—but keep in mind that many caterpillars turn into butterflies!
Mulch your gardens with 2 to 3 inches of sustainable mulch to keep moisture in and weeds out.
Prune dead and weak branches from trees and shrubs to prevent damage to your home during high winds.
Lightly prune tropical shrubs—such as hibiscus, oleander, ixora, and bougainvillea—throughout the summer to keep them lush and colorful. Float flowers, such as hibiscus or plumeria, in a large bowl or your swimming pool, to add a festive touch.
Herbs and vegetables are best grown in pots this time of year, since you can regulate the amount of water and sun they get.
Herbs and vegetables to plant now include basil, black-eyed peas, cherry tomatoes, okra, oregano, parsley, hot peppers, rosemary, and thyme.
June spotlight
Annuals and perennials to plant now include: alternanthera, begonias, bush daisy, buttercup, caladiums, coleus, dune sunflowers, gaillardias, gaura, gazanias, lantana, pentas, porterweed, purslane, salvias, sun rose, and vincas.